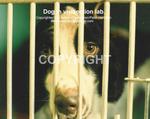 As this years World Week for Animals in Laboratories approaches, we are reminded of why it is of critical importance to adopt a vegan lifestyle and refrain from purchasing products that cause harm to our fellow animals.
At least 115 million animals are used in laboratory experiments around the world each year, according to the Dr. Hadwen Trust. Lifeforce Foundation states that over 2.5 million animals are killed every year in Canadian labs, funded by government, health organizations, businesses, and public donations.
We encourage people to take action and contact your local politicians and ask them to stop this unnecessary torture on animals, and instead mandate stronger policies on manufacturers to utilize natural and non-harmful ingredients in their products in the first place, which do not require animal tests.
We would also like to stress the importance of our purchase and donation decisions, which have significant impact. Not only should we buy only vegan products, but also refuse to donate to charities that test on animals, and explain to those requesting donations about why we choose not to support them. The more they hear about these concerns, and the less they see they are getting in donations, the more likely they will be to implement cruelty-free research programs.
Check out the following great websites for further resources and information on how you can get active for animals:
Lifeforce Foundation World Week for Animals in Laboratories (Canada)
Every year Lifeforce provides a free WWAL poster and provides recommendations and contacts for getting active in Canada.

In Defense of Animals Official WWAL Website (USA)
In Defense of Animals speaks out against the abhorrent use of animals in testing and research and provides event listings.

Humane Seal Listing of Good and Bad Charities (US, UK, Canada, Australia)
The Humane Charity Seal of Approval is the easiest way for donors to spot charities that are committed to providing vital services and care to patients or advancing research without the use of animals

StopAnimalTests.com
PETA's website dedicated to stopping animal tests and provides a wealth of information and resources, such as a great Point-Counter-Point factsheet.